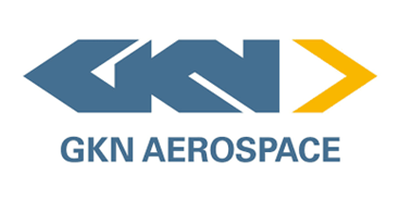 Snabbfakta
Kategorier:
Design och produktutveckling
Konstruktion
Maskinteknik
Ansök senast: 2021-10-23
Solid Mechanics Engineer
Publicerad 2021-10-14
Datum: 2021-okt-11
Placering: Trollhattan, SE
Företag: GKN Aerospace Careers


About Us
GKN Aerospace is the world's leading multi-technology tier 1 aerospace supplier. With 50 manufacturing locations in 15 countries, we serve over 90% of the world's aircraft and engine manufacturers. We design and manufacture innovative smart aerospace systems and components. Our technologies are used in aircraft ranging from the most used single aisle aircraft and the largest passenger planes in the world to business jets and the world's advanced 5th generation fighter aircraft.

About the opportunity
GKN Aerospace is a global engineering business. Every time you travel by air almost anywhere in the world, it is likely that GKN is helping you on your way. We design, manufacture and service systems and components for original equipment manufacturers around the world. We are continuously evolving, pioneering new technologies and reinventing existing ones, stretching ourselves to be better in everything we do.


We are looking for people who want to make a difference, talented members with the skills and passions to become the best of the future in what they do.



Job Summary
Our Solid Mechanics community at GKN is quit something, we perform very advanced simulations with a never ending ambition to perform even better. We are more than 100 solid mechanics engineers, many here in Trollhättan but also other sites around the world. As a Solid Mechanics engineer you will work in cross-discipline teams, you will bring the knowledge and the responsibility of fatigue-, fracture mechanics and thermodynamics to the team. Your main focus will be on FE-simulations using both commercial and in-house developed tools. As solid mechanics engineer at GKN you can work both with concepts for the future aerospace engines or field issues of engines sitting on today aircrafts. Or something in between.


We are looking for dedicated, analytical and creative engineer with a solid knowledge within the area of Applied Mechanics and from Finite Element Analyses (FEA). Advanced knowledge in the field of fatigue and fracture mechanics is essential.


This specific job is in Trollhättan and the position is tailor made for a very experience solid mechanics engineer.


As Senior Engineer you will have a central position to supervise teams and co-workers, both reviewing of work done and guiding of future steps. The creative part of you we need to set up and implement the method strategies for the future.

Job Qualifications
Master of Science degree, or preferable PhD within the discipline of applied mechanics.
Long experience as Solid Mechanics engineer within aero industry.
Long experience using and developing Finite Element Methods.
Excellent ability to supervise and guide co-workers.
Ability to review technical documentations.
Excellent in co-operation, networking, team-working.
Feeling of the state of the art of the solid mechanics.
Swedish and English in speech and writing
Software and IT
You are a skilled experienced user of Finite Element Method with documented experience in use of software tools ANSYS WorkBench and SimCenter.
You are a skilled experienced user of Python
Favorable software tools: NASGRO
Favorable scripting skills: Matlab
You are skilled user in Microsoft Office.
Experience in SAP R3 and TeamCenter is an advantage.
Great consideration will be given to your personal suitability for the position!

Employment: Permanent
City for position: Trollhättan, Sweden
Last Application date: 2021-10-23
Contact Person: Rikard Nedar, Manager department Solid Mechanics
In order for our recruitment process to take place in a structured and qualitative manner, we only accept applications through our recruitment tool Careers.


In connection with our recruitment process at GKN, we have taken part in recruiting and marketing channels. We therefore reject all contact from recruitment sites, media sales or similar companies.


Diversity Inclusion and Belonging (DIB)
As a global engineering company, innovation is what differentiates us from our competitors and is central to our success.
A balance of cultures, ethnicities and genders help bring new ideas and creativity to GKN. We need people of different backgrounds, with different skills and perspectives to spark originality, imagination and creativeness in our teams around the world.


GKN is an equal opportunity employer.
We treat all our employees and applicants fairly and are committed to ensuring that there is no discrimination or harassment against any employee or qualified applicant on the grounds of age, race, creed, color, national origin, ancestry, marital status, affectional or sexual orientation, gender identity or expression, disability, nationality, sex, or veteran status or any other characteristic protected by law.