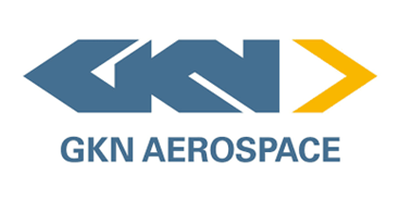 Snabbfakta
Kategorier:
Maskinteknik
Design och produktutveckling
Konstruktion
Ansök senast: 2021-10-22
Senior Design Engineer/Specialist - Composites
Publicerad 2021-10-14
Date: Sep 26, 2021
Location: Trollhattan, SE
Company: GKN Aerospace Careers


About Us
GKN Aerospace is the world's leading multi-technology tier 1 aerospace supplier. With 51 manufacturing locations in 14 countries, we serve over 90% of the world"s aircraft and engine manufacturers. We design and manufacture innovative smart aerospace systems and components. Every time you travel by air almost anywhere in the world, it is likely that GKN is helping you on your way.

We are looking for people who want to make a difference, talented members with the skills and passions to become the best of the future in what they do.

Job Summary
Are you interested to join our team at GKN to create the Composite Factory of the Future together with or team at the Global Technology Center?
Driven by the vision of sustainable aerospace innovation, GKN Aerospace develop new design concepts for lower weight and integrated functionality for future aviation. The Global Technology Center develops the next generation designs, materials, manufacturing methods and digital factory solutions for GKN Engines.
The department of Digital factory and Composite Technology now has an open position for a Senior Design Engineer with emphasis on design and verification including requirement criteria for Composite materials in our aero engine structures. You are an Engineer with a strong competence profile in Composites and that is interested in working with design and material questions related to the design of our future engine components but also to work closely together with University partners around research on composite materials coupled to our products.

Job Responsibilities
We are looking for a Senior Design Engineer to our Research Centre with a strong competence in composite design in general and emphasis on Aerospace applications. You will work with design and material questions related to our future Engine component designs and can lead work packages where we work together with our University partners on Research questions for composite materials.


You will work with development of the next generation technologies for compressor and fan structures in composite and metallic materials. The work is performed in internal technology development projects, technology demonstrators and in research projects often done in bilateral or multilateral collaboration with our partners in the EU as well as in the USA. Your work will typically consist of:
Selecting the best combination of materials for specific product applications.
Creating designs and composite ply layups using modern designs tools
Specifying the design criteria and tests of composite structures to fulfil design and manufacturing requirements
Working to avoid problems arising during the manufacturing process for the finished product
Helping to ensure that products comply with national and international legal and standards
Considering the costs implications of materials used and alternatives, in terms of both time and money
Job Qualifications
You are a Design Engineer with an MSc degree in Design or Mechanical Engineering with some years of experience designing composites.
You can create 3D Composite design definitions and layups in CAD. (Preferably NX)
You have the ability to interpret the research program needs regarding material selection and proper design criteria and have good ability to communicate and present results internally as well as with our research partners
You can lead research in the field of composite design and materials for engine structures
You have good social skills, the ability to create effective networks and can take on a technical responsibility role
You are proficient in English, which the GKN Group language
Date for employment:
Dec 2021 or earlier
Latest date for application:
Oct 22 2021

For more information please contact:
Andreas Borg | GTC Engineering Manager | GKN Aerospace Engine Systems Sweden
Phone: +46 520 293006 | Mobile: +46 700 873006


Diversity Inclusion and Belonging (DIB)
As a global engineering company, innovation is what differentiates us from our competitors and is central to our success.
A balance of cultures, ethnicities and genders help bring new ideas and creativity to GKN. We need people of different backgrounds, with different skills and perspectives to spark originality, imagination and creativeness in our teams around the world.


GKN is an equal opportunity employer.
We treat all our employees and applicants fairly and are committed to ensuring that there is no discrimination or harassment against any employee or qualified applicant on the grounds of age, race, creed, color, national origin, ancestry, marital status, affectional or sexual orientation, gender identity or expression, disability, nationality, sex, or veteran status or any other characteristic protected by law.