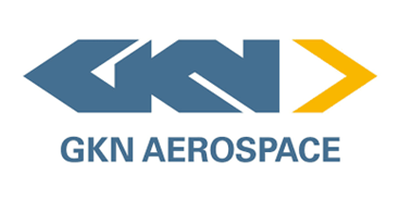 Snabbfakta
Kategorier:
Chefer och ledare
Produktion och processteknik
Övrigt
Ansök senast: 2021-10-17
Senior Buyer (Site)
Publicerad 2021-10-14
Date: Oct 1, 2021
Location: Trollhattan, SE
Company: GKN Aerospace Careers


About Us
GKN Aerospace is the world's leading multi-technology tier 1 aerospace supplier. With 51 manufacturing locations in 14 countries, we serve over 90% of the world"s aircraft and engine manufacturers. We design and manufacture innovative smart aerospace systems and components. Every time you travel by air almost anywhere in the world, it is likely that GKN is helping you on your way.

We are looking for people who want to make a difference, talented members with the skills and passions to become the best of the future in what they do.

Job Summary
About the opportunityGKN Aerospace is a global engineering business. Every time you travel by air almost anywhere in the world, it is likely that GKN is helping you on your way. We design, manufacture and service systems and components for original equipment manufacturers around the world. We are continuously evolving, pioneering new technologies and reinventing existing ones, stretching ourselves to be better in everything we do.

We are looking for people who want to make a difference, talented members with the skills and passions to become the best of the future in what they do.The RM12 MRO organization is responsible for the maintenance, repair and overhaul (MRO) of engines and accessories for the current fleet of SAAB 39 C/D Gripen aircraft. Department 7143 is responsible for the supply chain activities related to spare parts and repairs to support MRO.

This Senior Buyer role will support the RM12 MRO Program at GKN Aerospace Sweden. The position will be organized in the Military Program Business and located in Trollhättan.

The RM12 engine is in its fourth decade of service (with several decades more of service expected). There is a continuous need for spare parts to maintain the engines. Parts are sourced from an existing supply base but this can change over time due to changes in GKN needs and the supply base itself which can result in new sourcing cases.


The role requires both strategic and operational skills together with high ability to work autonomously to meet objectives. You will have close collaboration with internal stakeholders such as program manager, strategic planning, engineering, legal, commodity team, customer support and production.

Job Responsibilities
Responsible for procurement activities to support RM12 MRO business.
Responsible for managing relationship with existing suppliers.
Responsible for purchasing of spare parts.
Responsible for monitoring supplier deliveries.
Responsible for resolving invoice issues.
Responsible for managing your suppliers to fulfill their responsibilities according to the contract.
Responsible for all PO demands placed upon suppliers to ensure that Key Objectives of cost, quality and delivery are secured
Perform sourcing and negotiations and sign supplier agreements within delegation of authority.
Participate in production planning activities to ensure spares availability.
Strategic work regarding supplier base to secure long term relationship.
Responsible for ensuring that appropriate export control is maintained in relation to suppliers.
The Position will have direct influence on program and business results through proper selection of sources and the ability to analyze, negotiate and secure fulfillment of agreements.
Job Qualifications
BSc degree, or equivalent in a Business, Engineering, or Science discipline
Minimum of 5 years relevant business experience
Minimum of 5 years experience in Procurement / Commercial roles
Very good English skills both spoken and written
Proficient in MS Office tools and SAP
Previous and experience with an international supply base or equal experience
A demonstrated ability to build relations with an external networks.
Last date of application is 17th of October

For more information contact hiring Manager Eva-Lena.Satmark@gknaerospace.com
Great consideration will be given to personal suitability. The position involves work that is covered by defense secrecy, therefore, you may be required to complete and pass a security clearance conducted by an authority.
Diversity Inclusion and Belonging (DIB)
As a global engineering company, innovation is what differentiates us from our competitors and is central to our success.
A balance of cultures, ethnicities and genders help bring new ideas and creativity to GKN. We need people of different backgrounds, with different skills and perspectives to spark originality, imagination and creativeness in our teams around the world.


GKN is an equal opportunity employer.
We treat all our employees and applicants fairly and are committed to ensuring that there is no discrimination or harassment against any employee or qualified applicant on the grounds of age, race, creed, color, national origin, ancestry, marital status, affectional or sexual orientation, gender identity or expression, disability, nationality, sex, or veteran status or any other characteristic protected by law.