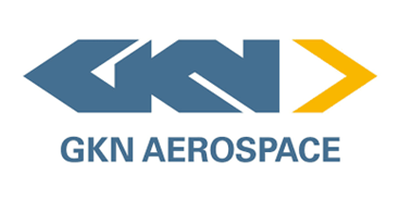 Snabbfakta
Kategorier:
Materialteknik och design
Materialteknik
Produktion och processteknik
Ansök senast: 2021-11-14
Research Engineer - Material and process, Laser Powder Bed Fusion
Publicerad 2021-10-14
Date: Oct 1, 2021
Location: Trollhattan, SE
Company: GKN Aerospace Careers


Driven by the vision of sustainable aerospace innovation, GKN Aerospace develop large scale additive manufacturing, saving waste material and creating new design concepts for lower weight and integrated functionality. The technology target engine structures in advanced material, in sizes up to 3 meter in diameter.

We are looking for an innovative, committed person to join us at the Global Technology Center (GTC), and work as material and process engineer with focus on Laser Powder Bed Fusion (LPBF) process.

The Global Technology Center (GTC) has around 80 employees and is a part of GKN Aerospace Engine Systems. We develop technologies and run development programs for product demonstrations of new design concepts, often in national and EU frameworks programs together with OEM customers. Our mission is to support business growth by implementing competitive technologies.

The GTC competence spans over turbomachine design, product development, advanced material, manufacturing technologies, digitalisation and process development …

Opportunities
The work will be in close relation to the material development as well as getting a deep understanding of the LPBF equipment and process. Everything with the focus to develop a qualitative and effective additive process, and a high performing material.


You have a desire for spending time in the material lab and both theoretical and practical work. Curiosity for learning and understanding the LPBF process and deep interest in understand relation to material performance is a necessity. You will work in close collaboration to GKN other GTCs developing the process.


We are the transition into industry 4.0 and utilizing and develop digital tools is mandatory. You will take part in running tests, everything from design of experiments of simple tests pieces to large-scale prototypes. Spending time in the LPBF cell and work together with the colleagues that develop the process will be a natural part of the job. You will be part of a team where co-operation, respect, inclusion and sharing are important culture principals. We support and help all colleagues. This is where you will be able to share your ideas and questions and have the opportunity to challenge yourself every day.


We expect Curiosity (think beyond rules and procedures safely), Innovation (Entrepreneur spirit and flexible approach to solve challenges) and Ownership (taking responsibility within the team).

Key Responsibilities
Some of the activities will be:
Perform material evaluation.
Perform test and be part of running LPBF cell.
Be part of the implementation of the LPBF process in new concept.
Drive technology development projects within GTC.
Document and present results in Technology Readiness Reviews.
Communicate and present plans and results internally as well as externally with our partners.
Support and write technology research applications.
Working with technology development will require dedication, a self-driven character, and that one take ownership to independently progress your tasks.
The work is performed jointly with your team colleagues, through internal technology development projects and in research projects often done in bilateral or multilateral collaboration with our GKN colleagues, industry and academic partners and customers.


We are located at the GKN site and we have our manufacturing and inspection laboratory at Innovatum District in Trollhättan city, where you will be located.

Qualifications / Experience / Skills
You are an MSc, or potentially a PhD, with a competence profile in material science or LBPF process development.
You have Experience in material characterization and evaluation with the equipment and software like optical and SEM microscopy, JMATpro, Mypar.
You have experience or a desire to learn about the LPBF process.
You have an interest in digitalization and automation of work processes.
You have an ambition to drive and define technology projects.
You have good social skills, the ability to create effective networks and can take on a technical responsibility role
You are proficient in English
Date for employment:
December 2021 or to be agreed


For more information please contact:
Céline Souillet Sundberg, GTC Manager Manufacturing, Materials and Inspection Technologies, tel +46700872981.