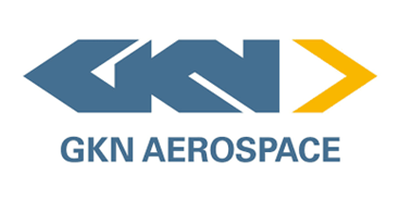 Snabbfakta
Kategorier:
Chefer och ledare
Projektledning
Ansök senast: 2021-11-14
Procurement Operations Manager
Publicerad 2021-10-14
Date: Sep 24, 2021
Location: Trollhattan, SE
Company: GKN Aerospace Careers


About Us
GKN Aerospace is the world's leading multi-technology tier 1 aerospace supplier. With 51 manufacturing locations in 14 countries, we serve over 90% of the world"s aircraft and engine manufacturers. We design and manufacture innovative smart aerospace systems and components. Every time you travel by air almost anywhere in the world, it is likely that GKN is helping you on your way.

We are looking for people who want to make a difference, talented members with the skills and passions to become the best of the future in what they do.

Job Summary
An opportunity has opened to join the Site Procurement team as Procurement Operations Manager. In the role you will be responsible for the operational performance to support GKN Aerospace Sweden (GAS) production site. You will lead a team of buyers that are responsible for ensuring delivery in line with GAS operations requirements from suppliers across the world. You will participate in MPS (Master Production Scheduling) and Integrated Business Planning (IBP) process. The role includes responsibility for the resource management within your department. The objectives to deliver against focus on continues improvements, people development and supplier delivery performance.

To be successful in the role we believe that interest in process development and seeking improvements in ways of working is a key, together with ability to build relationship both internally and with the supplier base. The role will give you the opportunity to work in an international environment with both external and internal partners. International travel may be required. You will be a part of the Site Procurement Team and report to Site Procurement Manager.

Job Responsibilities
Accountable for the management of the people within the operational procurement team ensuring that PDP, development plans, people training and succession planning
Working within operational procurement teams to ensure standardization of procurement process
Being a part of IBP process in regards to external supply reviews
Responsible to ensure that risk analysis and mitigations is processed within the team
Development and delivery of continuous improvement plans for operational procurement
Responsible for ensuring that global and local strategy and procedures are adhered to
Responsible for internal customer relationships
Responsible for budgetary control for the department.
Being the escalation point with the supplier for any issues relating to supplier performance
Job Qualifications
BSc degree, or equivalent in a Business, Engineering, or Science discipline
Relevant business experience
A demonstrated ability to build relations with a supplier network or equal.
A demonstrated ability to develop a performance excellence organization
A drive to improve, proactive, target and result oriented
A track record of Leadership to work with cross functional teams
Desirable:
Strong understanding of the Aerospace industry and associated technological and commercial trends
Great consideration will be given to your personal suitability for the position!

We look forward to receiving your application. Interviews will be ongoing continuously during the application period, so please send your application as soon as possible!
For more information, please contact: Simon Andersson, Site Procurement Manager GAS. +46 700 29 27 85
Diversity Inclusion and Belonging (DIB)
As a global engineering company, innovation is what differentiates us from our competitors and is central to our success.
A balance of cultures, ethnicities and genders help bring new ideas and creativity to GKN. We need people of different backgrounds, with different skills and perspectives to spark originality, imagination and creativeness in our teams around the world.


GKN is an equal opportunity employer.
We treat all our employees and applicants fairly and are committed to ensuring that there is no discrimination or harassment against any employee or qualified applicant on the grounds of age, race, creed, color, national origin, ancestry, marital status, affectional or sexual orientation, gender identity or expression, disability, nationality, sex, or veteran status or any other characteristic protected by law.