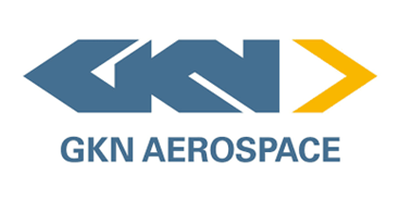 Snabbfakta
Kategorier:
Data och IT
Maskinteknik
Elektroteknik
Ansök senast: 2021-10-25
Engineer - Design
Publicerad 2021-10-14
Date: Oct 8, 2021
Location: Trollhattan, SE
Company: GKN Aerospace Careers


About Us
GKN Aerospace is the world's leading multi-technology tier 1 aerospace supplier. With 51 manufacturing locations in 14 countries, we serve over 90% of the world"s aircraft and engine manufacturers. We design and manufacture innovative smart aerospace systems and components. Every time you travel by air almost anywhere in the world, it is likely that GKN is helping you on your way.

We are looking for people who want to make a difference, talented members with the skills and passions to become the best of the future in what they do.

Job Summary
The department Design & Definition have many skilled engineers with the capability to design and develop products for military, space and commercial engine applications. We are looking for a motivated and driven design engineer with knowledge and experience within the area of design & definition. You may be quite new in the Engineering field or someone with many years of experience, either way we believe you to be enthusiastic about Design Engineering (like we are) and you would love the opportunity to work in high performing teams dedicated to aero engines and space propulsion.


Job Responsibilities
As a Design Engineer, you participate in all phases of product development where you create design solutions according to GKN Aerospace Sweden (GAS) standards, Operational Management System (OMS), and technical product requirements.
Create and update design data in Siemens PLM (Teamcenter) and software NX including, product drawings, CAD models, geometrical interfaces.
Store, maintain and release design data in Siemens PLM software Teamcenter
Perform design studies
Perform design changes
Create geometrical interface documentation
Create and update Requirements justification, Drawing
Perform tolerance stack-up´s
Job Qualifications
We do believe that you have excellent skills in computer aided design and good knowledge in robust engineering including the ability to balance the design between performance, cost, quality and constraints from production as well as from other disciplines. We also expect that you have the ability to draw conclusions from results and to present these to a variety of audiences in a clear way.
B.Sc. or M.Sc. degree in Aerospace, Mechanical Engineering or equivalent of relevant experience.
You have at least 3 years of experience as a design engineer
Experience of product support work and product development is an advantage as well as experience from manufacturing.
Knowledge and experience from CAD/PLM tools (Siemens TeamCenter and NX) is required
Knowledge and experience of GD&T (ASME y14.5 and ISO)
Good language skills in English (oral and written)
Good ability to collaborate with others, work in teams and create networks
Knowledge and experience from geometry assurance is an advantage
Last application date:
2021-10-25


Contact person:
Johan Lööf PhD | Manager Design & Definition | GKN Aerospace Engine Systems Sweden
Mobile +46 700 873137


Diversity Inclusion and Belonging (DIB)
As a global engineering company, innovation is what differentiates us from our competitors and is central to our success.
A balance of cultures, ethnicities and genders help bring new ideas and creativity to GKN. We need people of different backgrounds, with different skills and perspectives to spark originality, imagination and creativeness in our teams around the world.


GKN is an equal opportunity employer.
We treat all our employees and applicants fairly and are committed to ensuring that there is no discrimination or harassment against any employee or qualified applicant on the grounds of age, race, creed, color, national origin, ancestry, marital status, affectional or sexual orientation, gender identity or expression, disability, nationality, sex, or veteran status or any other characteristic protected by law.