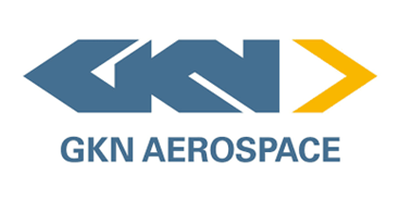 Snabbfakta
Kategorier:
Data och IT
Maskinteknik
Teknisk fysik och matematik
Teknisk fysik och matematik
Ansök senast: 2021-10-24
Engine System Performance Engineer with software profile
Publicerad 2021-10-14
Date: Oct 4, 2021
Location: Trollhattan, SE
Company: GKN Aerospace Careers


About Us
GKN Aerospace is the world's leading multi-technology tier 1 aerospace supplier. With 51 manufacturing locations in 14 countries, we serve over 90% of the world"s aircraft and engine manufacturers. We design and manufacture innovative smart aerospace systems and components. Every time you travel by air almost anywhere in the world, it is likely that GKN is helping you on your way.

We are looking for people who want to make a difference, talented members with the skills and passions to become the best of the future in what they do.

Job Summary
Our department Performance & Controls is all about propulsion systems and turbomachinery, both flying and land based. We are situated in Trollhättan together with our great colleagues in Engine Systems & Aftermarket and our main objective is to support and develop RM12 – the propulsion system of the JAS 39 Gripen fighter with specialization in engine performance and control systems. We are also involved with the next generation aero engine concepts, both military and civil within our area of expertise in system analysis, engine performance and control system.


Job Responsibilities
We need to expand our team and we are looking for an engineer with a huge interest in aviation, jet engine technology and simulation of gas turbines. You are a curious team player who takes a system engineering perspective and enjoys working in depth with the complete RM12 engine with focus on performance, operability and engine analysis. In addition, we hope you have an extensive interest in digitalization and software development as a way of developing our engineering toolbox.


There will be a range of work supporting in following areas:
Product support: Tracking trends and identifying improvements, fault investigations and problem solving, investigating events from flight operations.
Product development: Being part of development programs for RM12 and other engine development programs from concept to entry into service with focus on engine functionality, operability, engine performance analysis etc.
Technology development with modelling, system analysis and concept evaluation of future aero engine and aircraft concepts
You, as the rest of the team, contribute to a good working climate by being helpful, sharing knowledge and experiences and being open and proactive to continuous improvements of our business.


We are located at the GKN Aerospace Engine Systems site in Trollhättan, where you will be located.

Job Qualifications
Engineering diploma BSc, MSc or similar from aerospace/mechanical engineering, engineering physics or other relevant engineering degree.
Fluent in Swedish and English (spoken and written)
Excellent co-operating, team-working and networking skills
As a person, you have a genuine interest in aviation and aerospace propulsion and can combine practical and theoretical knowledge. You have the ability to understand the practical application of the hardware as well as the analytical approach to design, failure modes, design intent etc.
You are comfortable taking a large individual responsibility as well as being part of a team
Interest and experience from programming languages such as C++, Fortran, Python is beneficial.


This position requires that you will be approved in a security screening in accordance with the Swedish Protective Security Act.


For more information please contact:
Anna Lind
Engineering Manager Performance & Controls, GKN Aerospace Engine Systems Sweden
Mobile: +46 700 872469
Last application date: 2021-10-24


Diversity Inclusion and Belonging (DIB)
As a global engineering company, innovation is what differentiates us from our competitors and is central to our success.
A balance of cultures, ethnicities and genders help bring new ideas and creativity to GKN. We need people of different backgrounds, with different skills and perspectives to spark originality, imagination and creativeness in our teams around the world.


GKN is an equal opportunity employer.
We treat all our employees and applicants fairly and are committed to ensuring that there is no discrimination or harassment against any employee or qualified applicant on the grounds of age, race, creed, color, national origin, ancestry, marital status, affectional or sexual orientation, gender identity or expression, disability, nationality, sex, or veteran status or any other characteristic protected by law.