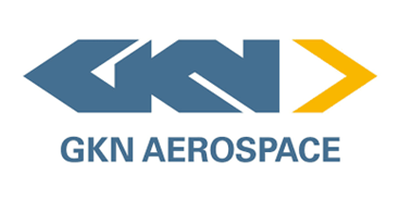 Snabbfakta
Ansök senast: 2021-10-17
Commercial Officer
Publicerad 2021-10-14
Date: Sep 30, 2021
Location: Trollhattan, SE
Company: GKN Aerospace Careers


About Us
GKN Aerospace is the world's leading multi-technology tier 1 aerospace supplier. With 51 manufacturing locations in 14 countries, we serve over 90% of the world"s aircraft and engine manufacturers. We design and manufacture innovative smart aerospace systems and components. Every time you travel by air almost anywhere in the world, it is likely that GKN is helping you on your way.

We are looking for people who want to make a difference, talented members with the skills and passions to become the best of the future in what they do.

Commercial Officer
You are probably a curios person who loves to work in a global environment close to our customers and would love the opportunity to work in a program team with highly skilled people with different competences.
If you know much about aircraft engines, it is an advantage but not a must. We are looking for a person that will fit well in our team and is not afraid of giving us new ideas and knowledge especially how we can improve and maximize our contracts. You also enjoy interacting with others internally as well as externally. Most importantly of all – you are a keen learner.
You probably think working with people from all over the world – using English as your working language – is a given? It is. That´s part of the fun!
As a Commercial Officer, you support the Commercial Manager as well as the Program Managers with commercial expertise. You will interact with external customers and be responsible for contract requirements, demand, schedules, bids and purchase orders, to name a few.
We strongly believe this is a role that can develop depending on your skills and experience.

Qualifications / Experience / Skills
We believe you have a degree in business, law, engineering or other related field.
Speaking English is a natural thing for you.
A few years of relevant or similar business experience, for ex experience on B2B.
Trollhättan is the preferred location; however, given that this is a global position, open to discuss other locations.
For further questions, please contact
Tomas Damgaard, Program Director, 0700-871156
Last day to apply is October 17,2021
Diversity Inclusion and Belonging (DIB)
As a global engineering company, innovation is what differentiates us from our competitors and is central to our success.
A balance of cultures, ethnicities and genders help bring new ideas and creativity to GKN. We need people of different backgrounds, with different skills and perspectives to spark originality, imagination and creativeness in our teams around the world.


GKN is an equal opportunity employer.
We treat all our employees and applicants fairly and are committed to ensuring that there is no discrimination or harassment against any employee or qualified applicant on the grounds of age, race, creed, color, national origin, ancestry, marital status, affectional or sexual orientation, gender identity or expression, disability, nationality, sex, or veteran status or any other characteristic protected by law.